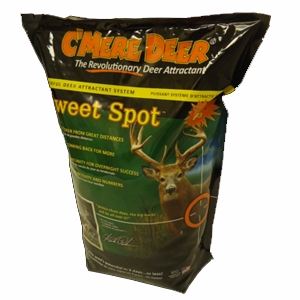 Sweet Spot uses the animals most powerful sense - smell - to attract them like a magnet. And it keeps them coming back for more with its highly palatable, great-tasting formula. The Sweet Spot system has been scientifically formulated and field-tested under real hunting conditions to give hunters and wild game managers a truly remarkable system for attracting deer. This deer attractant is a blend of pellets and powder and it is supercharged with F5 - a proprietary formula developed by C'Mere Deer.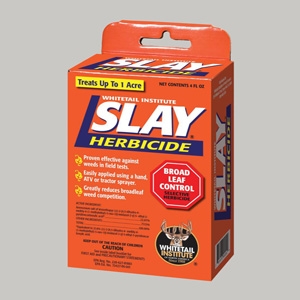 Manufacturer: Whitetail Institute of North America
Grasses and weeds can crowd out your carefully planted perennial food plots. Using the right herbicide can help ensure that your food plots perform their best and last much longer. Slay is the field-tested selective broadleaf-weed herbicide that controls a wide spectrum of broadleaf weeds in clover and alfalfa fields.