{event.name}

Fish Days
4/6/19 8:00am - 9:30am
Fish Days is Here! Order fish for pond and lake stocking- Channel Cat, Large Mouth Bass, Fathead Minnows, Hybrid Bluegill, Grass Carp and Albino Catfish.
Last day to order fish is: April 4th, 2019.
Pick up date is: April 6th, 2019 between 8am-9:30am. Pick up your order at Farmers Co-Op Elevator St. Peters, MO.
Call for orders: 278-3544 or 922-9226.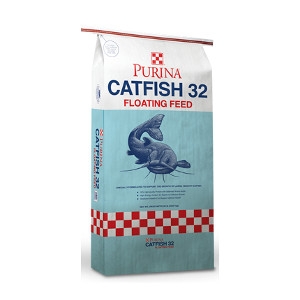 A floating fish feed that is comprised of high-quality ingredients and nutrient levels designed to maximize efficient production of all types of catfish. When combined with proper management practices, Purina® Catfish...
Valid: 02/26/2019 - 03/31/2019
Offered By: Farmers Co-op / Old Town Country Store